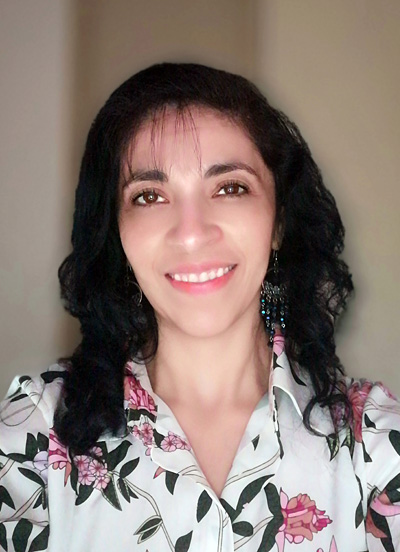 About Lizet Pena-Herrera

Lizet is a psychologist and a psychotherapist with experience working with children, adolescents, adults, and couples. Lizet has a strong belief that therapy is a powerful source of personal development, growth, and achieving love for oneself.


Background
Lizet has several years of experience in the professional mental health area and a Master degree in Clinical Child Psychology and Counselling and Psychotherapy Lizet worked in various settings and provides therapy in Spanish and English.

Approach

The versatility of providing therapy to children, adolescents, adults, families, and couples applying and tailoring psychotherapeutic techniques according to their needs, focusing on Humanistic and Integrative approaches, qualifies Lizet to guide the clients to explore and resolve ambivalence, change problematic behavior(s), deal with feelings, work on motivation, increase low self-esteem, self-confidence, manage stress, compulsive behavior, anxiety, depression, eating disorders, trauma, addictions, and others. Lizet focuses on helping clients to become the better version of themselves, overcome personality issues, achieve happiness. At the same time, she continues increasing professional knowledge, achieving authentic self, developing personal gratitude and passion for life.

Qualifications

Member of the Psychological Society of Ireland P.S.I.
Fully accredited member of the Irish Association for Counselling and Psychotherapy I.A.C.P.
Master in Clinical Child Psychology
Master in Counselling and Psychotherapy
First Honors Bachelor of Psychology