Being in a relationship is one of the most profound experiences we can have in our lifetime, however it can take a lot of work and effort to maintain. There are many factors that can disrupt a relationship.
Issues that often arise are:
Negative communication with each other
Conflict on parenting styles
Stress brought on by a new child
Thinking about or having an affair/having an affair
Withholding finances or secrecy
Difficulties with a partner's mental health issue
Changes in job or role within family
Changes in sexual intimacy
External issues of loss, lack of support, crisis
During couples counselling, both partners get to express what they feel are key issues. These are explored in a healthy way and solutions are then sourced. Your psychologist will guide you, providing information, coping skills and planning throughout.
Book your consultation here below.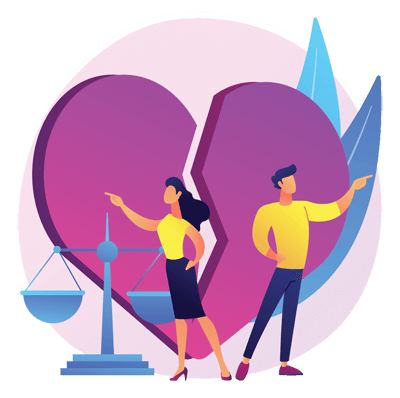 We offer online or 1:1 appointments in Dublin, Cork or Galway.
If you would like to make an appointment with one of our Psychologists simply fill in as much of the form below that applies to you and we will select the best Psychologist from our team to meet your needs and with availability on your chosen timeframe.
You will then receive an email from our team to arrange your appointment. 123