We currently do not provide court assessments or adult cognitive assessments.
Please see below for child and adolescent assessments.
How do I get an educational/cognitive assessment?
An assessment can be arranged by booking in via the link below. All available dates are live. Often called educational or cognitive assessments, our assessments are suitable for schools in order to provide understanding and to suggest appropriate supports. It may identify what potential struggles your child is experiencing.
When should I get an assessment?
The earlier the better will allow supports to be put in place if required so that your child can understand and advance in their curriculum. Concerns are often brought to the clinic by a parent when the teacher has reported an increased awareness of difficulties as the child takes part in their classes. It is also important to know that assessments last for 2 years.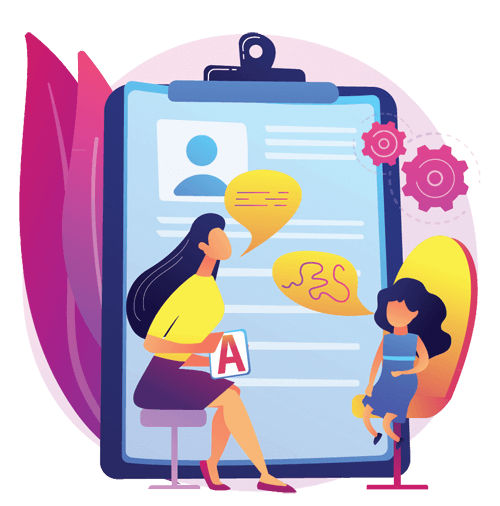 Please note that our assessments cover ages 6 to 16yrs & 11months. With this in mind, it would be important to have a report ready in advance, and within date, of applying to secondary school in order to prepare for any necessary supports your child would benefit from.
What is covered in this assessment?
An assessment comprises of background information from the parent(s), school, and child, as well as the group of psychometric assessments. Information prior to the assessment might include discussion with the teachers, assistants, and other relevant persons if deemed appropriate. Previous reports from relevant professions are also reviewed. Following analysis of the psychometric assessments and relevant data, the results are compiled in a report alongside potential resources and recommendations.
Please note we do not provide neurodevelopmental assessments (typically assessments for Autism or ADHD).
What happens in an assessment?
An assessment assesses the cognitive ability of a person. It also assesses the different strengths and weaknesses of your child's intellectual functioning e.g. Intelligence Quotient (IQ), memory and processing speed. Our assessment also determines abilities that impact school work e.g. reading and writing abilities. These assessments are often used when there are suspected learning difficulties such as dyslexia, dysgraphia, dyscalculia, or a learning disability. Every brain is unique and different.
How long is the process for an assessment?
The assessment begins long before the child comes to the office. Background information is collected in advance from parent(s) and the school, no later than 2 weeks before meeting.
There are a variety of psychometric tests that are completed with the child on the day of the assessment which takes 2 to 3 hours.
A report is then 4 to 6 weeks after calculations and recommendations have been finalised. Findings from this report are first discussed with the parent(s) and afterwards a copy is sent to them.
Who facilitates and completes the assessment?
Assessments are managed by qualified and trained doctoral-level psychologists who are allowed to conduct psychological assessments.