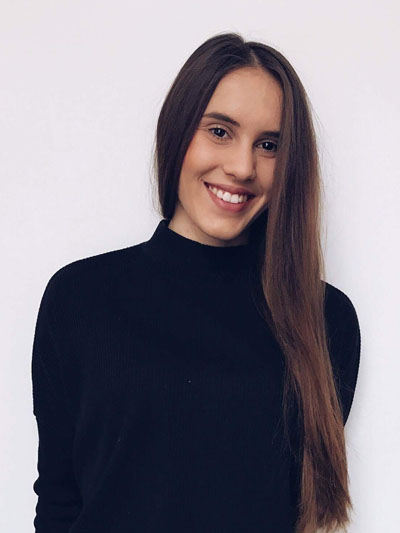 About Barbara Zuro
Barbara is our Assistant Psychologist with a graduate membership with the Psychological Society of Ireland. Barbara has extensive experience working with children, teens, and adults with various difficulties and in different settings. Most likely, Barbara will be the first person you will get in touch with once contacting us. She will answer any questions you might have, help you find a suitable clinician, and provide support in navigating the whole process.
Background
While studying, Barbara spent two years working in academic settings providing support to students with learning difficulties. Barbara graduated with the highest honours and obtained a Master's Degree in Psychology at the Faculty of Humanities and Social Sciences. The course provided her with deep knowledge and understanding of mental health difficulties and different therapeutic approaches. After graduation, Barbara worked as a mental health support worker with families and individuals battling homelessness and in palliative care. Besides working with people, Barbara is extremely interested in research and has spent more than two years acting as a psychological research assistant.
Approach
Upon intake and initial assessments, Barbara takes a friendly and person-centred approach that provides every client with the support and offers space for open communication. Barbara relies on evidence-based approaches that have been researched for decades.
Qualifications
Postgraduate certificate in Perspectives on Family and Society, Institute of Technology Carlow, Ireland
Graduate Member of The Psychological Society of Ireland (M.PS.S.I.)
Master's Degree in Psychological Science (M.Sc.), Faculty of Humanities and Social Sciences, J.J. Strossmayer University, Croatia
Bachelor's Degree in Psychology (BA), Faculty of Humanities and Social Sciences, J. J. Strossmayer University, Croatia